Labor Day, a day of rest for working people, is round the corner. To thanks to great contribution of your employees, you who are the boss want to give them good gifts on this special day. However, a busy boss like you have no time to think and buy so many presents. Let's follow this article to deal with your problem. This article shows suggested gifts and some related shopping tips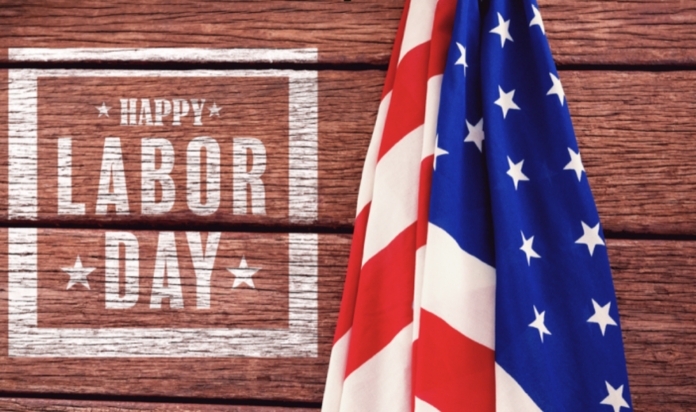 1. What should you buy?
This first question is what reasonable gifts are. Based on job, interests and contribution of each employee, you can select a proper present.
If your employees are officers, the eligible gifts should be office supplies including pen, notebook, card box, table calendar, pen-sheath, paper weight…
High-tech accessories, for example, headphone, USB or memory card are also good gifts for employees who usually work with laptop, PC or tablet computer. Otherwise, you can also give them a solar radio that can be installed on car.
Buffet/restaurant gift certificate
Buffet/ restaurant gift certificate are really practical presents. Employees and their family can have great meals without payment. For example, a luxurious French dinner with candles for an employee and his/her partner or a buffet party for members of his/her family is an ideal gift.
Employees will have three days off on Labor Day. Nothing can be better than a holiday gift certificate for employees whose contribution is really important to your company. Your employees can enjoy wonderful vacation that help them relief from stress of working. Then, they will be able to work effectively.
Apparels or accessories will be useful gifts for employees, especially women. If you find difficult to know size of employees' clothes, accessories is a wise choice. For women, handbag and jewelry are my recommendation while sunglasses, wallet and belt are favored by men.
Cash is the most practical gift which can be used to buy anything. If cash is your selection, you only transfer your money to employees' bank account. In addition, you send to them a message which announces your transfer and contain motivated words.
Supermarket/ shopping coupons
One more realistic gift is supermarket/shopping coupons. You just spend a little time to search for coupons on Internet and order them to delivery to your house. Next, only by giving employees those coupons and postcards with heartfelt words can your employees give many thanks to you
2. What should you remember?
To be honest, buying those gifts for many employees will cost you much time as well as money. So why don't you consider the following tips?
My first advice is shopping online as it brings you many benefits. Not only can you save time by clicking to order products online but you also can compare the benefits of the store easily to save expenses. With a device connected to the internet, you also can easily refer to some reliable stores such as Amazon, Best Buy, Kohl's, 6pm…to choose various good-quality products at affordable prices.
To maximize your saving, you can use coupon code for online order and printable coupons for in-store purchases. However, coupon codes are better because it uses for online shopping that I have said recently. For example, you could use Amazon coupon codes, Kohls promo codes for better savings.
Following those tips will help you save money and time for buying special presents. Your employees will see your care and encouragement if you give them meaningful gifts.