A printable coupon is a coupon that can be printed and often used for discounts on in-store purchases. Every day, there are many people seeking printable coupons. If you are a fan of shopping online, you have heard of or even used the printable coupon. But do you know the following matters?
1. Where to find printable coupons?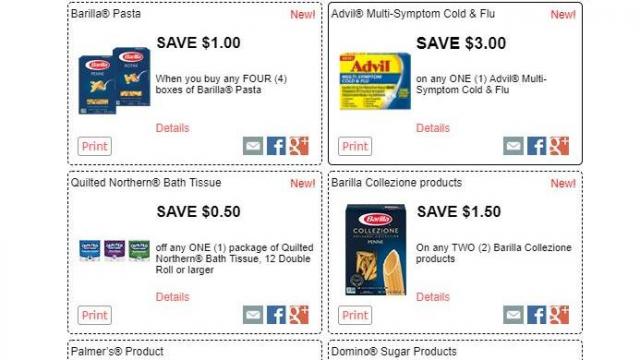 There are a growing number of printable coupon resources. Here are the most popular places you can easily find printable coupons:
Coupon sites: offer a huge stock of printable coupons. Besides other coupons like coupon codes and promo codes, most coupon sites offer printable coupons. For example, by browsing couponcode2017.net and then entering the keyword "printable coupon" into the search box, you can find dozens of printable coupons.
Via email: requires you to sign up on store websites. After registering, printable coupon lists will be delivered to your inbox daily or weekly. Just enter your email address into the register box, and the latest online and in-store coupons will automatically come to you. With little effort, you can save both time and money
Search engine: If you haven't found printable coupons you need, use search engines like Google or Bing. Enter the keywords "printable coupon," "print coupon," or "in-store coupon," for example, into the search box, and you will find many printable coupons.
2. How to use printable coupons?
After finding your favorite coupons, just print them out and bring them to the store to get discounts on your purchases. Some websites say "do not duplicate" and require customers to use their printing software so they can control the number of coupons being printed. So you may have to download the required software to print coupons. Remember to carefully read instructions for downloading software and regulations on the website. Each website only requires you to download software the first time you printing coupons. For the next time, your coupon will be automatically printed when you select.
A few tips to reduce the cost of printing coupons:
Only print coupons that you intend to use. The days you plan to go shopping are a good time to print coupons.
Print two or more coupons on one piece of paper. Printable coupons are often smaller than A4 paper, so try to print several of coupons at a time.
Only print coupons in black ink, not in color. Look for inexpensive laser printer that only prints in black and white to help you to cut the cost of ink and toner.
Buy paper on sale and stock up for the next coupon printing. Use the leftover portion of paper for the next coupon printing.
Before printing, set the printer to print in the fast/economical or ink/toner saver mode.
3. Popular printable coupons
For more printable coupons, click here.