If you feel that your dressing style is not fashionable enough and is hard to improve because of your small budget, you will change your mind and feel better after you read this article. Even among those who can afford to buy expensive clothes, some look fashionable and some don't. Spend less and dress beautifully with these great tips. These three basic steps will help you to buy the right things at the right places and wear them in the right ways!
1. Have a Great Understanding of Fashion
For a good style orientation, you should know two things: the fashion principles and how they can be applied to your figure.
Fashion basics and fashion trends:
Fashion basics are about current fashion styles, fabrics, colors, and so on. For example, you should know what the chic styles look like; what vintage style is; what different types of coats, dresses, boots, accessories, and etc. are available; as well as the features of different types of fabrics, how items are usually mixed together, etc. Keeping up with the latest trends is not as important as understanding the fashion principles but it helps you to stay up-to-date.
Your figure and styles flattering your body shape:
You should know the general types of body figures, and then figure out which type your figure is, and finally find styles that will flatter your body shape and also styles that you should avoid. For example, an apple-shaped body should wear v-necks and raglan sleeves, and avoid padded shoulders and double-breasted styles. Don't follow trends that don't suit your body shape!
You can get all of this information from fashion magazines, fashion web sites, or official web sites of fashion stores.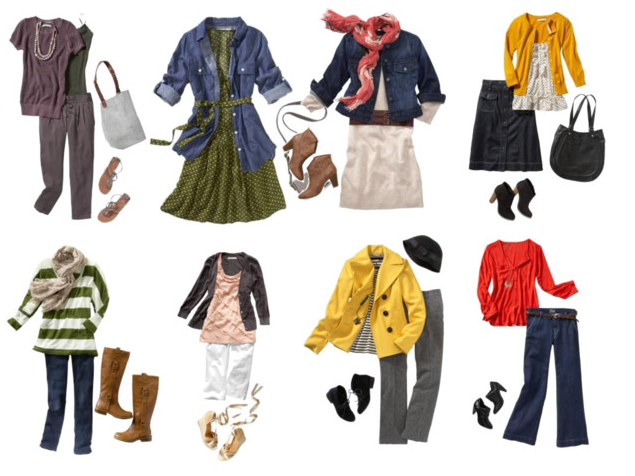 Source: http://www.polyvore.com/old_navy_crappy_quality_but/set?id=35969579
2. Plan Your Wardrobe
Mix and match before you shop:
First, imagine your ideal outfits, and then look at your closet and write down things you already have. After that, you have some ideas about the things to match in order to complete your wardrobe. For example, if your wardrobe contains some sundresses, in order to wear them in winter, you may need a denim jacket or a cardigan, leggings, and boots.
For big and costly items like coats, dresses, and boots, you should choose simple and classic styles in basic colors made of long-lasting materials. They are not only easy to mix and match but also never go out of style. For example, jeans match well with everything, and colors such as black and brown are always fashionable. This is the time for you to apply your knowledge of fashion basics and your body shape. One of the best places you can find great classic clothing is Old Navy, and an Old Navy promo code will bring even greater savings.
For small items like accessories, you should practice your understanding of the latest trends. Buy the most impressive and trendy items. This is the easiest way to bring the inspiration of the new trends to your wardrobe. For example, add a touch of glamour to your wardrobe with a pair of leather gloves or a fur scarf.
Moreover, although buying high quality items costs you more at the beginning, they obviously look better and last longer, and you will save more money than buying many low-quality items that fall apart after a few washes.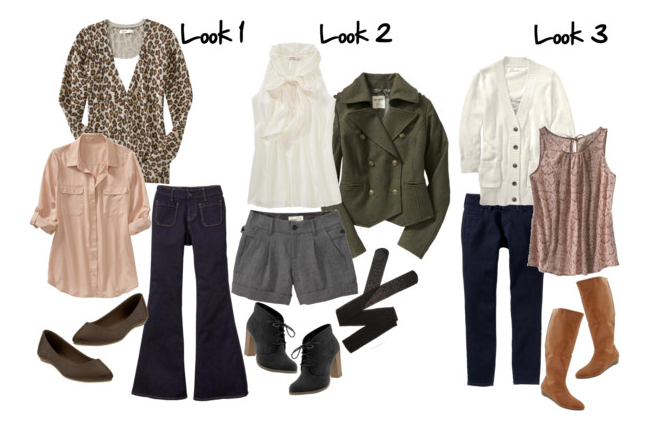 http://www.polyvore.com/old_navy_outfits/set?id=38147296
3. Know How to Buy for Less!
This is totally different from buying inferior or cheap clothes; you need to find the lowest price for the best quality fashion. You can find many good deals on good quality clothes at stores like Target, Kohl's (Save more with Target coupon codes, and Kohls promo codes). Moreover, you should look for sales during the holidays and at the end of each season. It's better to visit official sites and join store mailing lists for updated sales notifications.
Stylish dressing is not the privilege of the rich, and even great expense cannot guarantee a nice style. Clever people with good knowledge of fashion will always find ways to stand out from the crowd and create a good impression on others. Shop like a pro now!